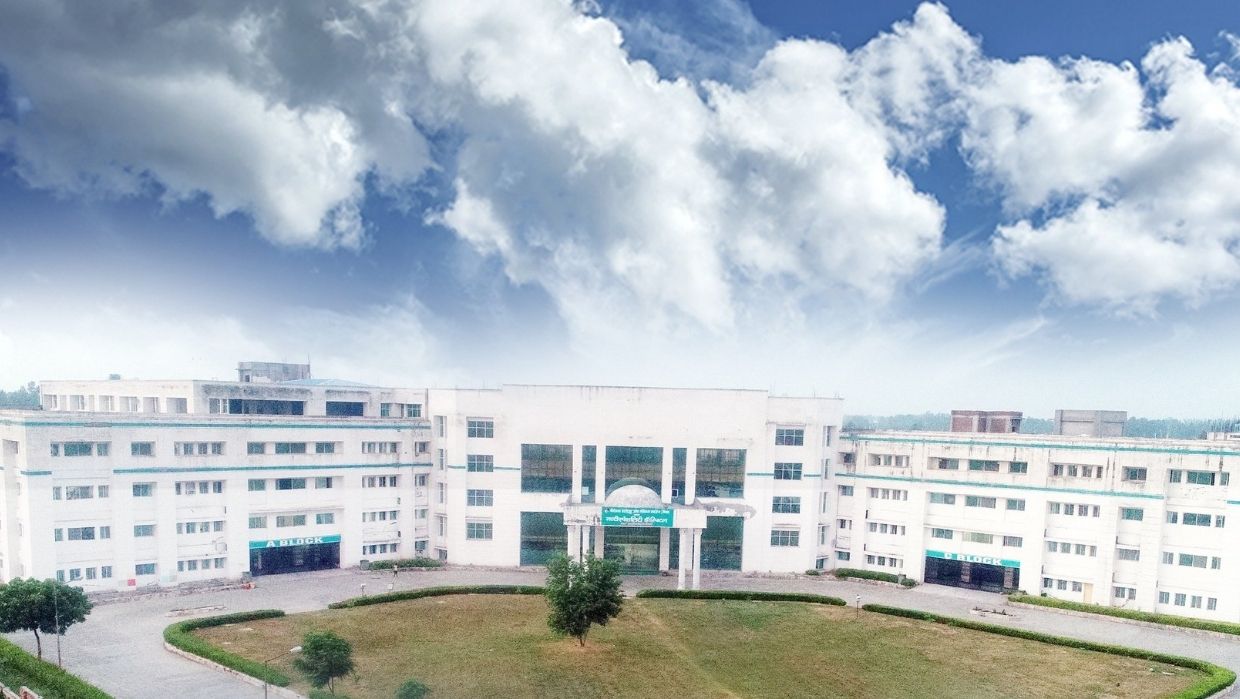 The medical science is a specialized branch that provides cure to humanity. Because of a sedentary lifestyle, new ailments are afflicting us regularly.
The recent scourge of Corona has verified the significance of therapeutic science for a healthy life. People are ready to doll out of their savings for a healthy life. In fact, nothing like having a good health. India has made raid strides in medical science owing to the impetus for quality medical education.
Our chairman, Dr Sudhir Giri, is a visionary in medical education. He is on a mission to give quality education & healthcare to all sections of the society. To achieve this, he has laid the foundation of Venkateshwara Institute of Medical Sciences (VIMS).
VIMS & Shri Venkateshwara University in Gajraula on the Delhi Moradabad highway, well connected from all sides. The 650 bed super specialty hospital provides care to the needy & serves as a training hospital for the medical graduates. We equipped the hospital with state of-the-art operation theatres & labs that offer quality education. The casualty & blood bank give the services of experts who are available 24*7.
Because of the well-furnished hospital with the best in class facilities, VIMS & Shri Venkateshwara University nurtures competent doctors who are an asset to the nation.
VIMS holds Out Patient Department (OPD) to care for the needy & destitute. We hold separate departmental OPDs to offer specialized care. The central library caters to the intellectual needs of the students & provides a collection of over 7000 books & journals. We give the faculty & students with an e-library to research on topics of need.
The students have access to 40 PCs in the library along with photocopiers & printers to satiate their learning wish. The reading hall can accommodate many readers who enjoy learning in a serene environment.
VIMS & Shri Venkateshwara University provides AC lecture theatres furnished with AV aids & projectors that make learning enjoyable. Collar mikes & microphones aid in hearing & discussion to make the education tech savvy.
The hospital has air-conditioned surgical I.C.U, Medical I.C.U., semi-private wards & general wards. These wards have a doctor duty room, nursing station, examination room, teaching section, pantry and washrooms. There is a waiting hall for attendants for active care of the patients.
The casualty department has a team of technical staff, doctors and nurses with ability in trauma management. The department is open for patients 24 x 7. It has 25 beds, treatment room, minor, and major OT complex.
We equipped these OT with cardiac monitor, mobile x-ray, CT scan, pulse oximeter, & defibrillator.
24 x 7 ambulance service is available for patients to make us the top medical university in Gajraula.
We have carefully recruited the faculty. They have years of practicing & academic experience that help to blend concepts with practice. The faculty has worked as specialist Doctors in reputed hospitals that helps to transfer key skills to our students.
Majority of them are Postgraduates & PhDs which enables them to impart research based learning to the students. We conduct FDP round the year to refine their skills.
Knowledge without action is futile as we need doctors to diagnose illness & offer a cure. Vims provides in house internship at its super specialty hospital under the guidance of experts. Students master hands-on skills that are crucial for excellence.
We arrange internship at leading hospitals for the students to gain requisite skills. Doctors train & refine their acumen to become outstanding professionals. The goodwill of Vims is such that majority of the institutions train our students proactively to make us the best medical colleges in Gajraula. We train through demonstrations, practicals & dissection to impart practice based knowledge. The AC seminar halls give the ideal atmosphere for symposiums.

Subscribe to Newsletter